Your Guide on Packing for a Move in Sacramento
You have to pack your items correctly for your move or else they could be damaged or destroyed. It's a bit of a scary thought, but it's easily avoidable. As long as you pack correctly then your move will have no issues and your belongings will arrive in your new home in the same condition you packed them in. To make packing simple, we put together this in-depth guide on packing for a move. By following these steps and taking these tips, packing will be simple and the way you pack will be effective.
What to Know About Moving Boxes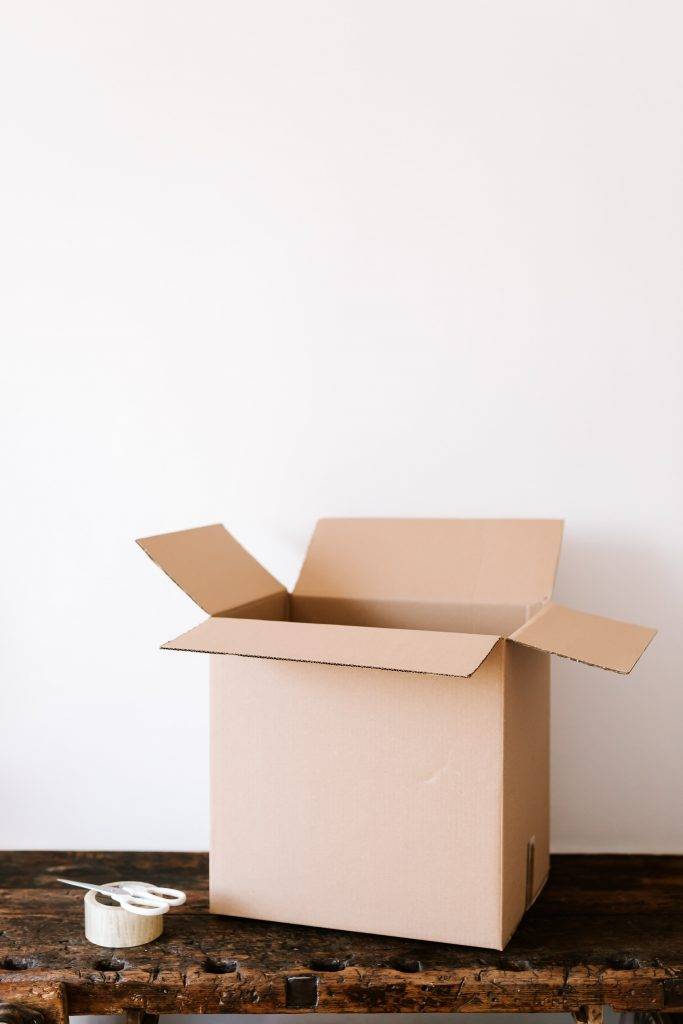 Many people go into the moving process without even considering moving boxes. They brush it off as a straightforward aspect of the move. The truth is, moving boxes are complicated. There are a few options to choose from and picking the right one for the items you're packing can be the difference in the condition they arrive at your new home in. When picking moving boxes, you'll come across these sizes and types:
Standard Moving Box Sizes
Small Moving Boxes, 16" x 12" x 12"
Medium Moving Boxes, 18" x 16" x 18"
Large Moving Boxes, 18" x 18" 24"
Extra Large Moving Boxes, 24" x 20" x 24"
Specialty Moving Box Types
Dish Pack
Mirror Carton
TV Moving Boxes
Wardrobe Carton
Made-to-Order Crates and Moving Boxes
Before you pack anything for your move, you have to know that the larger the box, the less weight it can hold. This is due to the extra surface area making for less structure for the bottom of the box. Consider both the size, weight, and type of item that you are packing when choosing a moving box.
How to Pack China for Moving
Of course, your glassware and china are all very fragile. That can make packing correctly stressful. But, as long as you know how to pack china, you will be able to rest easily knowing that even your most fragile dishes are safe. For these items, you should use a dish pack. At the bottom of this box, place your larger, flat pieces. These will serve as a base of sorts for the rest of your items. Be sure to put cushioning below these dishes and wrap them individually. Once this is done, you can pack your more standard dishes:
Wrap plates as bundles of 4. These should be wrapped individually and then wrap them as a whole.
For bowls, these should be wrapped as bundles of 2-3. Once again, wrap these individually and then again as a whole.
Individually wrap all of your glasses and mugs.
Wine glasses are delicate at the stem. That's why you should wrap this area with a folded piece of paper before wrapping up the entire thing.
For your fine china, wrap each dish with clean paper individually. Then, pad this with a generous amount of paper. Finally, wrap that all up with newspaper and place it in the dish pack or its own container.
How to Pack a Painting
There is a lot of variation with paintings. That means there are variations to how to properly pack different paintings. When packing a painting, consider whether or not the artwork is framed, whether there is a glass panel, and whether the painting, if exposed, is an oil painting, just as a few examples. In general, for a painting, you will want to use a mirror carton, as these are roughly the same shape. For size, use a box that is about 3-4 inches bigger than the painting on each side, as this will allow for enough padding. If your painting has a frame, one that you will want to save anyway, it will have to be one of your goals to protect the corners of the piece. The best way to do that is by getting cardboard corner protectors and then placing them over the wrap that you put on the painting. Your painting may have a glass cover. If it does, this glass will protect your painting, but you have to secure the glass in case of damage. To do this, place packing tape on the glass in the shape of an "X", which will then keep the glass in place in the case of breaking. For paintings without glass covers, wrap the painting completely before packing it to prevent friction prints. When packing an oil painting that does not have a glass cover, you will just have to keep in mind that paper and oil do not mix. You will have to be sure that, when wrapping and packing the painting, do not let it touch paper. Once you're ready to put the painting in the box, put wadded newspaper at the bottom. Then, pad the painting with bubble wrap, and a lot of it.
How to Pack Clothes for a Move
Packing clothes can be a hassle. Looking at a closet full of clothes can be intimidating, but with a little organization, it's nothing that you can't handle. Here are our top tips for making packing a breeze:
Put clothes aside that you will wear on the days around your move first.
Wardrobe boxes are a great option for packing clothes without any damage.
If possible, leave clothes in your drawers. You can then wrap these up and use them as boxes if you remove them from the dresser or you can leave them in if you're using a moving company that is used to handling heavy furniture.
As tempting as it is to just throw all of your clothes in a big box, remember the rule about cardboard boxes: The bigger they are, the less weight they can hold.
As intimidating as it is, once you get started packing your clothes it will only get easier.
What to Look For When Hiring Professional Packers
As you can see, the packing process is a complicated one. Depending on your move and what items you have, as well as how busy of a person you are, it may be best to just trust professional packers instead. When looking for professional packers, there are a few things to look for. A company that is locally owned is a big plus, as well as family-owned and operated, A+ rated by the BBB, and fully-insured. Plus, check to see if their services are tailorable for your move. You may only have certain, more difficult items, needed to be packed.