Yuba City Movers
Quick Read
Yolo Transfer Moving & Storage moves many people around the greater Sacramento area, including Yuba City. Since 1973, we have been moving people into and out of Yuba City. Our wealth of experience means that we can complete your move with ease and efficiency. We offer:
Affordable pricing
Flexible moving packages
Additional services that you can choose
Warehouse storage
For over 40 years, our customers have trusted us with their Yuba City moves because we:
Believe in high-quality customer service
Commit to the promise of moving your belongings carefully and efficiently
Want to make each move for our customers as stress-free as possible
If you want to hire the best local moving company in Yuba City, get a free quote from Yolo Transfer Moving & Storage, today. Fill out our
free quote form
 or call us at 
(530) 668-1007
.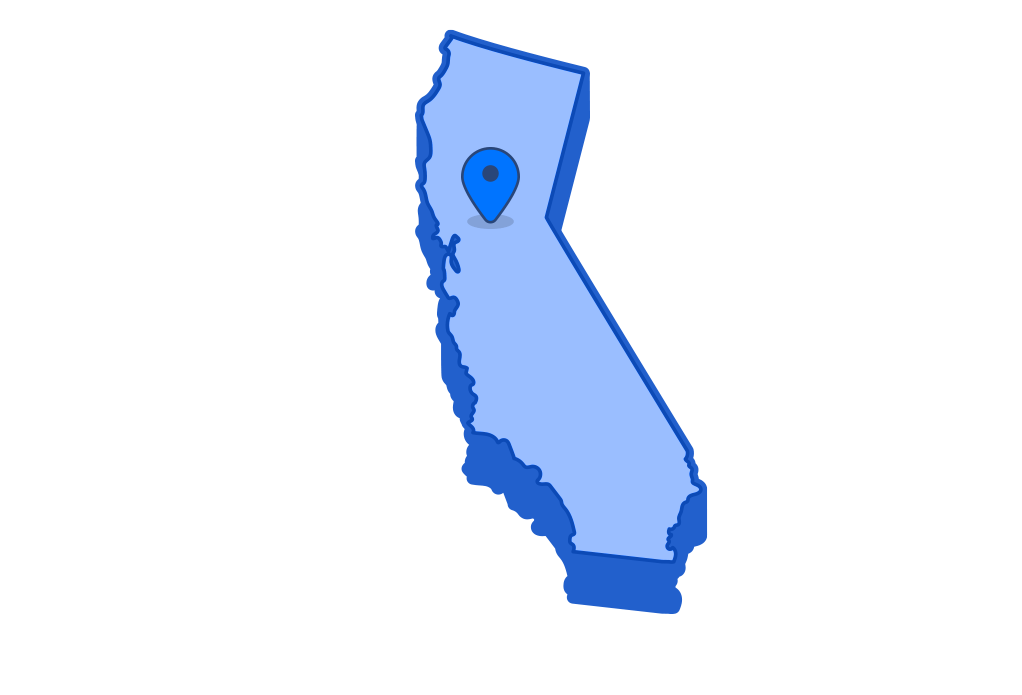 Since 1973, our family owned and operated business has been providing trustworthy and organized moving and storage services for families and businesses throughout Yuba City. Sure, every move is different, but the way we handle each move by providing high-quality services and customer care you can expect from a locally based moving and storage business. If that's not enough, we're also an Interstate Agent for Bekins Van Lines. This means that when you hire Yuba City movers like us, you can be sure that your next move will be backed by a nationally recognized moving company, which grants you access to a national network of over 400 agents coast to coast. We offer residential and commercial moving services including
local
,
long distance
and
dorm room moving
!
Yolo Transfer Moving & Storage has been moving the Northern California area since 1973.
In addition to our local, long distance and dorm room moving services, we also offer office moving services for any size business. Whether you're relocating down the hall or across town to a larger office, we can help minimize downtime and disruption. Need somewhere to store your things until you're ready for them? Our
warehouse storage
comes in handy for both long and short-term needs. Equipped with climate-controlled features and security measures such as 24/7 surveillance in place, you can have peace of mind knowing that your items are in capable hands. We also offer convenient
packing and unpacking services
for those that would rather not pack
everything
themselves. Make us your first choice for local movers in the Northern California area. We've helped families and individuals move across the state, no matter how far. We have the moving equipment and supplies necessary to get the people we serve to where they need to be, safely and comfortably.
Moving to Yuba City
"Where is Yuba City?"
, one might ask. Yuba City is a city in Northern California and is located just two hours away from Silicon Valley, San Francisco Bay and is approx. 40 miles north of Sacramento. Its unique location grants anyone who lives there access to various start-ups and tech giants in Silicon Valley, experiences within the vibrant nightlight of Sacramento and San Francisco, alongside a rich history of cultural diversity. Yuba City is often cited as the "Feather River Valley" due to the Feather River bordering the east of Yuba, which divides it from the neighboring town of Marysville. To Yuba's west, the horizon is dominated by the Sutter Buttes, commonly thought to be one of the smallest mountain ranges in the world.
What to do in Yuba City
The remarkably diverse population of Yuba City is a source of pride for its citizens. Yuba City hosts an annual cultural celebration to celebrate ethnic traditions and diversity through food, arts and music from around the region and the world. In fact, the Bok Kai Parade & Festival is one such celebration, honoring the Chinese Water God, Bok Eye, who protects the region from floods. The Bok Kai Temple lies across the Feather River in Marysville and was established in 1854. It serves as an official California Historical Landmark and as a protected property on the National Register of Historical Places. Aside from the rich cultural heritage of Yuba City, here are our favorite things to do in the Feather River Valley:
NorCal Escape Co. –
NorCal Escape Co. is an escape room attraction offering original real-life escape experiences and designed to bring out your inner Detective. In West Yuba City, the attraction is best known for its Condemned series, which follows the story of a serial killer whose fans continue his work, even after his arrest. Other games offered include the Fox Tail Saloon game and an Escape Truck game, which casts participants as convicts attempting to escape a jail transport truck.
The Sutter Buttes –
The Sutter Buttes are a world-renowned complex of eroded lava domes near Yuba City within California's Sacramento Valley. Considered to be the world's smallest mountain range, the buttes are valley peaks, the remnants of volcanic activity. The buttes were also significant religious sites for the region's Maidu and Wintun indigenous people and are named today for early California pioneer John Sutter. You can access the buttes via tours offered by the
Middle Mountain Foundation
Memorial Museum of Sutter County –
The Memorial Museum of Sutter County is a public museum that showcases the cultural history of the Sutter County region, including roughly 15,000 artifacts. It is operated through a partnership between the nonprofit Museum Association and Sutter County, open to the public for free Tuesdays through Sundays during the afternoon hours.
Affordable Moving & Storage Services
Yolo Transfer Moving & Storage is the best option for your next home or office move to or from Yuba City, CA. We've been serving families and businesses all around Sacramento since 1973. With our affordable prices, customized services, and flexible schedules, we're ready and willing to help you with an exciting moving experience!
Trusted Yuba City Movers
Our full service moving and storage company is equipped to handle any size move whether it's local, long-distance, or commercial. Our quick service and attention to detail is what separates us from the competition. For more information on our moving and storage services, fill out our free online
quote form
, or call Yolo Transfer Moving & Storage today at
(530) 668-1007
.