Rancho Cordova Movers
Quick Read
Whether you're moving to or out of Rancho Cordova, Yolo Transfer Moving & Storage are the local movers for you. Since 1973, we have been completing local moves with ease and efficiency. Whether you are looking for a residential move, business move or commercial move, we have the experience to fit you. We offer:
Flexible moving packages
Packing and unpacking services
Warehouse storage
For over 40 years, our customers have trusted us with their Rancho Cordova moves because we:
Believe in high-quality customer service
Commit to the promise of moving your belongings carefully and efficiently
Want to make each move for our customers as stress-free as possible
If you want to hire the best local moving company in Rancho Cordova, get a free quote from Yolo Transfer Moving & Storage, today. Fill out our
free quote form
 or call us at 
(530) 668-1007
.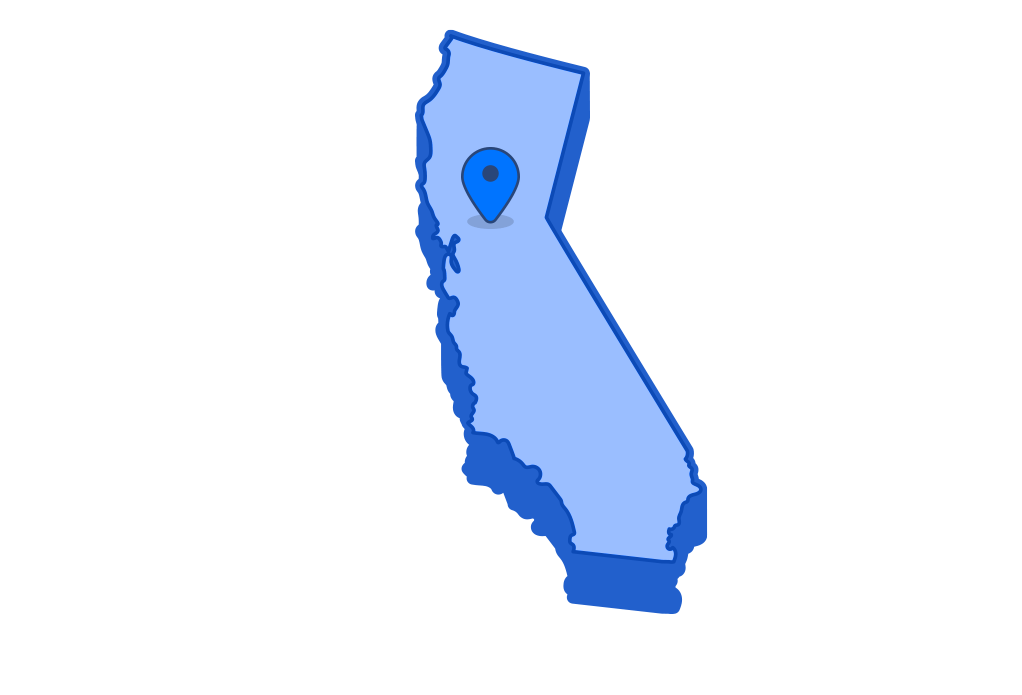 Sacramento is California's state capital, but just outside of this metropolitan city is Rancho Cordova. If you're looking to move to this popular Sacramento suburb, and need moving assistance, look no further than Yolo Transfer Moving and Storage. We've been serving Rancho Cordova and the Metropolitan Sacramento area since 1973. As a full-service moving and storage company, our team specializes in local, long distance, and office relocation moves. At Yolo Transfer, we strive to make the moving process as stress free as possible for each of our customers. Let us do the heavy lifting for you! To get a free moving quote, fill out our
quote form
. If you have any questions for us, call us at
(530) 668-1007
.
Yolo Transfer Moving & Storage has been moving the Northern California area since 1973.
Moving To Rancho Cordova
Just a 20 minute drive from The Sac, Rancho Cordova is full of family-fun activities as well as young couples and singles. From land, to river, and sky, Rancho Cordova is sure to keep you active and engaged. For those who love the great outdoors, taking advantage of the American River is a must. Season depending, you can take guided fly fishings tours and catch salmon. You can also experience excellent water rafting in the North, South, or Middle forks, or just talk a leisurely walk along the American River Parkway Trail. If you're a history buff, you're sure to love Rancho Cordova and Sacramento. There are three historical districts: Old Sacramento, Placerville, and Folsom's Historic District. Each district has their own unique events, attractions, and activities, but they all teach you about the history of The Gold Rush, and western expansion in the U.S. Also on your list should be the California State Railroad Museum, where you and your family can see vintage trains used during The Gold Rush and other historical events. Need a break for some food? Ranchero Cordova is full of unique options to choose from. For drinks, it's vital you check out Claimstake Brewing and Fort Rock Brewing for handcrafted brews and IPAs. For excellent food, Rancho Cordova is home to the best Persian restaurant in the region, M. Shahrzad Fine Persian Cuisine. If you want something more unique, check out Mints Euro Asian Cuisine. Your dining options aren't bland — do some food exploring!
Rancho Cordova Moving Company Services
Choosing the right moving company isn't always easy —  especially if you need multiple services. Luckily, here at Yolo Transfer, you've struck gold when it comes to a moving company! We offer an array of moving services you can choose from, and are happy to work around your schedule needs. For our movers, we offer the following service options:
Our Rancho Cordova and Sacramento movers are professionally trained to handle multiple types of moving situations. We make sure your items are safely transported to your destination and accounted for.
Planning Your Move To Rancho Cordova
Getting ready to move can be exciting, but also a lot of work. There's so much that goes into the moving process, but we want to help make it a little easier on you. When you're ready to get the moving process started, make sure you follow this general list of to-dos. To begin with:
Get a moving quote and determine a moving budget.
Change all accounts to match your new address.
Contact local school districts and enroll your kids.
Make sure you have all important moving documents with you.
Decide if you need packing services, or want to pack yourself.
Decide if you need any storage.
Clean your current home or apartment.
On moving day:
Make sure you and/or your moving coordinator is present during the moving process.
Be sure everything that needs to be packed and loaded onto the moving truck gets put on it.
Have all moving paperwork with you on hand.
If you have any questions or concerns about our moving services, give us call at
(530) 668-1007
.
Get A Free Moving Quote For Rancho Cordova
Since 1973, Yolo Transfer & Storage has been helping Rancho Cordova and other NorCal residents make moving easy as pie. No matter if you're moving down the street, or across the country, we want to be your go-to for moving a storage needs. To get a free moving estimate, simply fill out our
quote form
. If you still have questions about how we operate, or want to learn more about our services, feel free to call us at
(530) 668-1007
. We're looking forward to speaking with you!