Granite Bay Movers
Quick Read
Whether you're moving to or out of Granite Bay, Yolo Transfer Moving & Storage are the local movers for you. Since 1973, we have been completing local moves with ease and efficiency. Whether you are looking for a residential move, business move or commercial move, we have the experience to fit you. We offer:
Flexible moving packages
Packing and unpacking services
Warehouse storage
For over 40 years, our customers have trusted us with their Granite Bay moves because we:
Believe in high-quality customer service
Commit to the promise of moving your belongings carefully and efficiently
Want to make each move for our customers as stress-free as possible
If you want to hire the best local moving company in Granite Bay, get a free quote from Yolo Transfer Moving & Storage, today. Fill out our
free quote form
 or call us at 
(530) 668-1007
.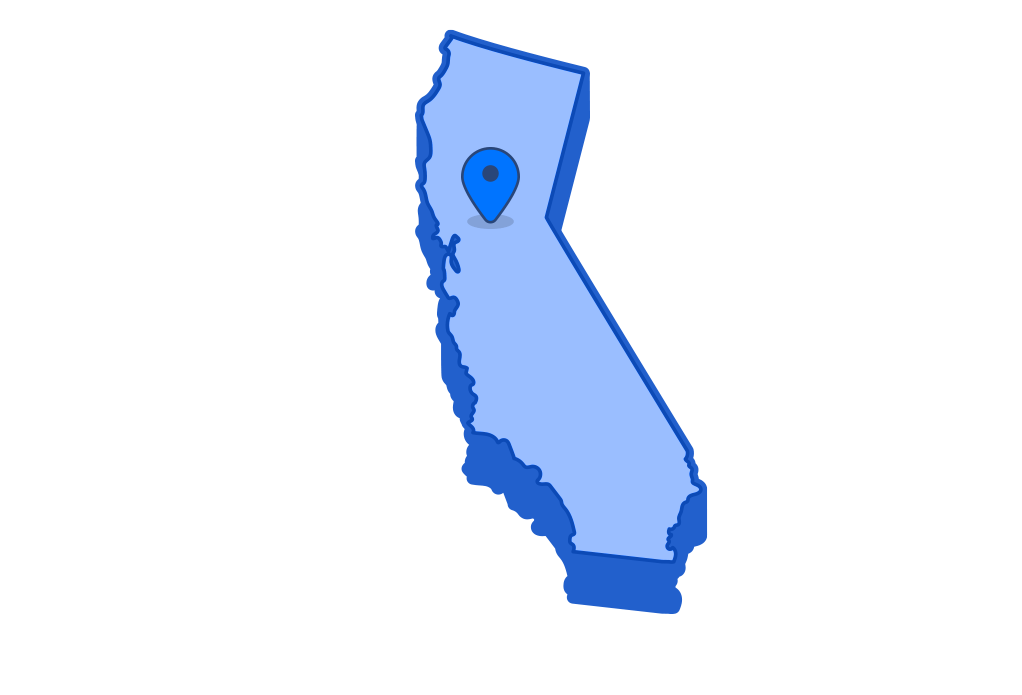 We have been providing trustworthy and organized Granite Bay moving and storage services for families just like yours. As a Granite Bay moving company with devotion to excellence and customer care, Yolo Transfer Moving & Storage has been a California-based, family owned and operated business since 1973. The goal of our estimate process is to educate customers before, during and after their moving process. To that end, we are fully equipped at handling all sorts of questions you may have about the services we offer. So, get started on your move to or within Granite Bay, CA by contacting Yolo Transfer Moving & Storage today!
Yolo Transfer Moving & Storage has been moving the Northern California area since 1973.
Moving to Granite Bay, CA
Granite Bay is in Placer County, California. It gets its name from the adjoining Folsom Lake and the fact that Granite Bay sits atop a foundation of granodiorite from the Cretaceous age. Along with this geological fun fact, Granite Bay also contains fossils dating back 80 million years found during construction. The town of Granite Bay attracts old and new residents alike with an array of diverse community offerings such as outdoor activities, dining, active experiences and other incredible sights to see. Below are just a few samplings of great things to do in Granite Bay:
Quarry Park Adventures:
From ziplines and rock walls with unique climbing challenges, to paddle boats and the "Kids Kove", these are just a few recreational activities that this one-of-a-kind park has to offer for wholesome family fun.
Black Chasm Cavern:
This natural national landmark is located in Volcano–not a volcano, but Volcano of Amador County, California. This cavern has tours where guests will view three chambers in the upper levels of this vertical cave where the most spectacular rock formations grow.
Otow Orchard:
A family-owned and operated orchard selling peaches, persimmons, plums and other various tree fruit. Otow is renowned for preserving the Japanese art of hoshigaki. Hoshi means dried and gaki is from kaki, the Japanese word for persimmon.
Mount Saint Joseph Wines:
Located in the Sierra foothills, Mount Saint Joseph Wines has a tasting room located 4 miles from the vineyard called Vin Uva. This tasting room offers a palatable plate of appetizers, live music and other events for the whole family to enjoy.
Boarding On The Lake:
Experience amazing horseback riding and trails as you get away from the city lights and enjoy the great outdoors of Granite Bay and nearby Folsom Lake.
Affordable Moving & Storage Services
Yolo Transfer Moving & Storage is the best option for your next home or office move to or from Granite Bay, CA. We've been serving families and businesses all around Sacramento since 1973. With our competitive pricing and flexible schedules, let us help you and yours with an exciting move!
Trusted Movers Since 1973–Yolo Transfer Moving & Storage
Our full service moving and storage company is equipped to handle any size move whether it's local, long-distance or commercial. Our quick service and attention to detail is what separates us from the competition. For more information on our moving and storage services, call Yolo Transfer Moving & Storage at
(530) 668-1007
.