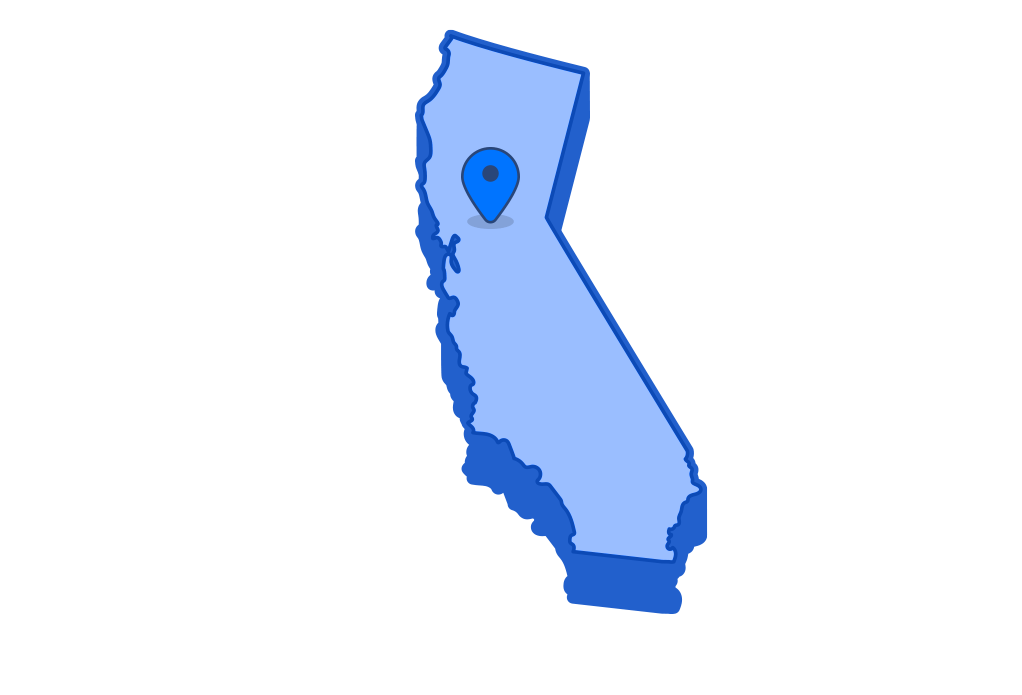 Movers El Dorado Hills
Moving to, from or within El Dorado Hills? Since 1973 Yolo Transfer Moving & Storage has helped businesses and families alike in El Dorado Hills with their moving and storage needs. Moving to a new location is exciting and stressful, but that doesn't mean your move has to be.

Yolo Transfer Moving & Storage has been moving the Northern California area since 1973.
Quick Read
Since 1973, Yolo Transfer Moving & Storage has been moving people into and out of El Dorado Hills. No matter your moving needs, we know what it takes to complete your move with ease and efficiency. We offer:
Affordable pricing
Flexible moving packages
Packing and unpacking services
Warehouse storage
For over 40 years, our customers have trusted us with their El Dorado Hills moves because we:
Believe in high-quality customer service
Commit to the promise of moving your belongings carefully and efficiently
Want to make each move for our customers as stress-free as possible
If you want to hire the best local moving company in El Dorado Hills, get a free quote from Yolo Transfer Moving & Storage, today. Fill out our
free quote form
or call us at
(530) 668-1007
.
Yolo Transfer Moving & Storage has a goal to ensure
every
move, large or small, is handled with the utmost care and dedicated service you can count on. Don't stress about how you'll get to where you need to get to because our professional movers will help you from beginning to end. From residential and commercial moves up to and including local, long distance and office moving services, we can provide you with information on which moving service best suits your situation. Need help packing and storing your items too? We have packing services available for those that would rather not pack themselves, and we've got short-term and long-term storage solutions if you need to make some space in your new home or office.
El Dorado Hills Moving Services
Yolo Transfer Moving & Storage is the best option for your next home or office move to or from El Dorado Hills, CA. We've been serving families and businesses all around Sacramento since 1973. With our affordable prices, customized services, and flexible schedules, we're ready and willing to help you with an exciting moving experience!
Moving to El Dorado Hills
Promontory Park:
This free park is a great summer getaway for the little ones. Convenient and casual, the Promontory Park is a nice park with great water features and play equipment. Many other features include a baseball and soccer field and a tennis court.
Runaway Boutique:
This one-stop shop lets you have fun choosing an outfit from among many beautiful and unique clothes including designer items. From evening gowns to summer blouses, Runaway Boutique is the perfect place for your inner fashionista.
The Game Room Adventure Café:
The Game Room Adventure Café is the perfect place for you if you're into tabletop games, traditional board games and fantasy card games. Alongside these games are figurines you can purchase and paint yourself to add to your next round of DnD.
Dry Diggings Distillery:
Take a step back in time to the gold rush era! This family owned business is a labor of love, and while it is a small distillery, it features over 30 brands of spirits ranging from brandy, rum, vodka, bourbon, rye and single malt whiskies with a few extra special offerings as well.
El Dorado Hills Moving Quote
If you're looking to make El Dorado Hills your new home, you're getting reacquainted or you're finding another home outside of this one, Yolo Transfer Moving & Storage is there to help. For more information on our moving and storage services, fill out our free online
quote form
, or call Yolo Transfer Moving & Storage today at
(530) 668-1007
.