Estate Cleanout Services
Quick Read
Yolo Transfer is your best option for a professional and efficient estate cleanout. We are able to provide top-quality work by offering the following:
Estate Packing and Unpacking
Secure Estate Storage
Anique Moving, Piano Moving, and More Specialty Moves
Estate Shipping
Personal Moving Coordinator
Estate Decluttering
By moving with Yolo, you're partnering with a moving company who is:
Family-Owned and Operated
A+ Rated by the BBB
Experienced Since 1973
Fully-Licensed in California, #189819
If you want to get your free quote, fill out this
online form
. If you have any questions or want to learn more about our estate cleanout services, call us today at
(530) 668-1007
.
Looking for a professional and effective moving company to handle your Sacramento estate cleanout? Yolo Transfer is a trusted moving company that has been around for decades, all the way since 1973. Not only are we family-owned and operated, but we are A+ rated by the BBB. Here at Yolo Transfer, we are dedicated to making this process easy for you.
Estate Cleanout Services in Sacramento
To make the entire process simple for you, our goal at Yolo is to provide you with all the services you need for a simple and efficient estate cleanout. We make this happen by providing the following offerings: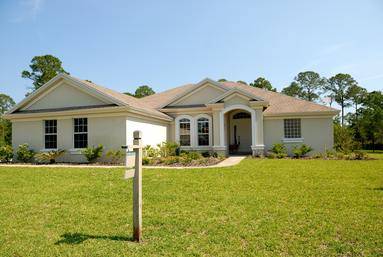 Full or partial estate packing and unpacking services.
Secure estate warehouse storage with climate-control and 24/7 surveillance.
Specialty in handling complex items in the estate such as antiques and pianos.
Estate shipping services
Will provide a personal moving coordinator who will help you through the estate cleanout process.
We are trusted by the Sacramento area for estate cleanouts because we are a true full-service mover. We want to help you every step of the way. For peace-of-mind, go with Yolo Transfer.
Decluttering
With what your loved one left behind, you may have unwanted items. It may be tough to understand exactly what your options are for these estate items and how to determine which option is best for which item. That's why we put together some helpful information to help you understand the options for this process:
Sell: Making money off of your items has gotten easier with the rise of online stores such as Poshmark and Mecari on top of established online stores such as eBay and Craigslist. You can also sell in person with an old-fashioned garage sale. It should be noted that this option takes the most time and effort. Only pursue this if you are ready to commit to it.
Donate: Whether you're donating to someone you know, a church, a thrift store, or anywhere else, it's a good option to look into, but not all of your items can be donated. Don't donate anything that's broken, falling apart, or is close to being broken or falling apart. The general rule is that if you aren't sure whether something is good enough quality to donate, it probably isn't.
Recycle/Throw Away: Sadly there will always be things you can't sell or donate. Before you toss those items, do your research on whether or not it can be recycled. Luckily, the state of California has this helpful page on what can be recycled.
Your best bet for efficiently making your way through these items is by considering each item and deciding whether it should be kept or put into one of these three categories. Some items may be tough to make a decision on. Save these for last so you don't get stuck on them and miss out on making progress.
Get Your Estate Cleanout Quote From Yolo Transfer
For your estate cleanout, you need a moving company you can trust to be professional and to handle what you need efficiently. Yolo Transfer has been trusted since 1973 because they are exactly that. With a dedication to customer care, Yolo is the stress-free choice to handle your estate cleanout. If you have any questions or want to learn more about our estate cleanout services, call us today at
(530) 668-1007
. If you want to get your free quote, fill out this
online form
.