Packing Services
Quick Read
Yolo Transfer Moving & Storage is a full-service moving company, and we mean that. From start to finish, we offer services for you, including packing. Our packing services include:
Packing supplies, like moving boxes and totes
Padding, like moving blankets
Full and partial packing and unpacking scaled to your needs
Since 1973, our customers keep choosing us for a wide range of moving needs. We offer packing services because we want your move to go as smoothly as possible. Our customers choose us because we:
Have experience since 1973 in moving and storage
Help plan and manage your move
Are fully licensed and insured
For more information, feel free to call us at (530) 668-1007. To get your moving and packing started, simply fill out our free quote form.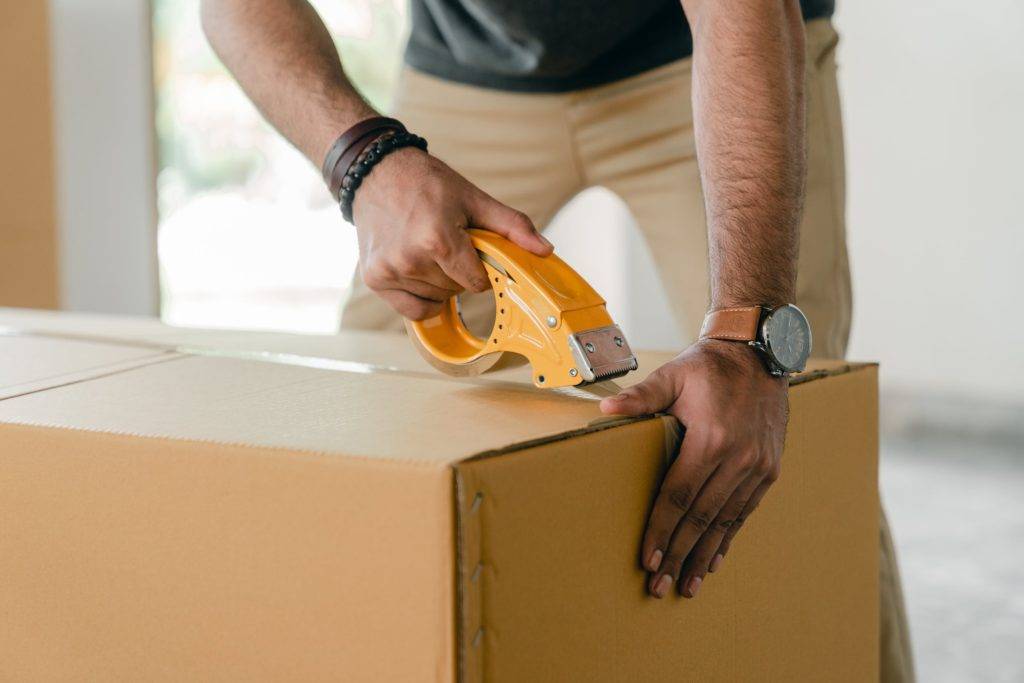 Yolo offers packing and unpacking services to help any moving day. Whether you're moving apartments, switching homes or you're looking to relocate your whole office, we make sure each process is tailor-fit to match your needs.
Packing and moving bulky items and fragile items is taxing. When you seek out packing help from Yolo Transfer Moving & Storage, our professional packers protect not only the big stuff by wrapping and padding them properly, but your walls, doorways and valuables will be safe from damage as we carefully move them.
Offering both full packing services and partial packing services, our move experts can help tailor a unique moving process based on your needs so you can focus on other details of your move.
Packing Supplies
We understand that oftentimes packing and unpacking your belongings can be the most tedious part of the process, especially post-move. By choosing our packing services, you get the necessary moving supplies for an efficient and stress-free move:
Dollies
Moving Blankets
Moving boxes, totes, etc.
Belts
Bubble wraps
Packing Tips
A good packing process is key to ensure your move flows as easily as possible. Pack too little and you're left with questions like, "Did I forget to pack that?". Pack too much and you've given yourself a difficult task to undertake with too many heavy boxes and those that look like they're about to burst at the seams.
So, we have compiled 5 quick and useful tips to help get your packing process moving along with ease:
CREATE A MOVING CHECKLIST: Make sure you have an organized and efficient timeline including a visual representation of how you'd like your boxes loaded and unloaded.
HIRE YOLO TRANSFER MOVING & STORAGE: Trust our professional movers and don't be afraid to ask questions prior to or during the moving process! This will help us pull together your move.
DON'T PROCRASTINATE: Seems easier said than done, right? If you're unsure of how to start, when or even which room to begin moving, Yolo has your back so you can pay attention to overseeing the move while we manage the rest.
NOTIFY EVERYONE: If you're relocating your office, it's important you send out notices to your clients so your business can continue operations as normal. Additionally, let your clients know the dates and times you will be unavailable as you transfer to a new workspace.
LABEL EVERYTHING: This is a must when it comes to efficiently and safely loading your packed items onto our trucks, in storage, or when you're unpacking at your new destination. So break out that label maker and ensure you've labeled every item that needs to be moved.
Choose Yolo Transfer Moving & Storage
Yolo Transfer Moving and Storage has proudly served the Metropolitan Sacramento area with quality, attentive care since its inception in 1973. As a full-service moving and storage company, our team specializes in local, long distance, and office relocation moves.
Need a quote on our packing and unpacking services? Fill out our free quote form! If there are any additional services you require, call us at (530) 668-1007 or fill out our Contact Us form and a moving representative will reach out!