The Ultimate Guide on Warehouse Storage vs Self-Storage in Sacramento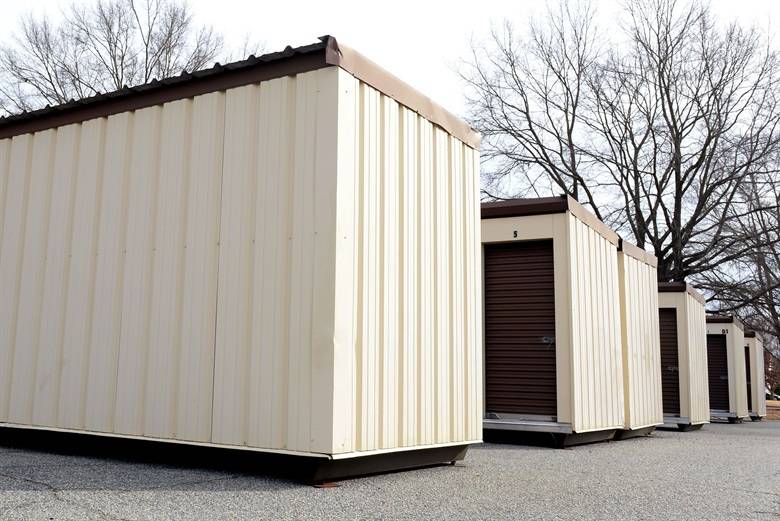 There are a ton of reasons why you may need off-site storage. Maybe it's for a move, whether the timing of buying a new home didn't line up with selling your current home or maybe you need to get rid of some items to show your home. Maybe you moved into the city and have less storage space now. Maybe you just can't bring yourself to throw things away that you might want later. No matter your reason, you need to choose the off-site storage in Sacramento that's right for you, which is why we put together this guide to help you understand whether self-storage or warehouse storage in Sacramento is the right option for you.
What are Self-Storage and Warehouse Storage?
When considering your off-site storage options in Sacramento, you will be looking at self-storage and warehouse storage. On the surface they are just places where you store your items, so how different can they be? The truth is that there are some key differences to each choice.
Self Storage
With self-storage you are essentially renting out a locker that about the size of a garage. Your unit will be found in a compound with many other units. Sometimes these are found within a building, but typically they are out in the open, fenced in with security at the gate. When you rent a self-storage locker, you will be given access to your locker and then it is completely on you to store your items. This means that you will have to pack your items up and move them into the unit, but also means that you will be able to access your belongings at any time.
Warehouse Storage
Warehouse storage is built completely on the concept of keeping your items protected. In fact, there's a
storage company in Cincinnati
that had their warehouse in a literal fortress until recently. While most warehouses aren't actual fortresses, they are built like one. When utilizing warehouse storage, you will be renting out a pallet or vault that is securely located within the warehouse. Due to your items being inside, there are many more protections that come with warehouse storage. That includes climate-control, pest-control, protection from water damage, and more! With warehouse storage, there is also the factor of ease on top of security. Movers will come straight to your door and take your items to the warehouse. They can even pack your items. However, being packed away on a pallet means you will have to call ahead to get access to your items.
The Pros and Cons
Warehouse storage and self-storage are clearly very different, but which the best option for you? To help you make that decision, we have laid out some of the key perks of each and some of the important negatives that you should keep in mind with both options. Check them out and make a truly educated decision:
Warehouse Storage Pros:
Climate-control. Needed for most furniture, electronics, artwork, antiques, and more.
More than enough space with high ceilings, perfect for large items.
24/7 surveillance of your items with background-checked crew.
Movers will pack your items and bring them straight to the warehouse.
Pest-control, protecting your items from rodents and bugs.
Protection from flooding and other water damage.
Warehouse Storage Cons:
More restricted access to your items. You will have to give advanced notice.
More services and benefits can sometimes translate to a higher cost.
Self-Storage Pros:
You can access your items on your own schedule.
Can sometimes be a lower-cost option, especially for those with very little or very inexpensive items to be stored.
Self-Storage Cons:
Little protection from the elements. That means pests like rodents can get into your items and water damage is possible.
There is a cap on how much you can store due to limited unit size.
Very few climate-control options means that you can't store certain items.
You will have to handle storing your items yourself or get a moving company to move your items into and out of your unit.
We put together these pros and cons with the goal of helping you decide which is better for you. Consider how much you want security for your items, how valuable your goods are, and how highly you value the ease of professional moving and packing help.
Final Thoughts
As you look for off-site storage options in Sacramento and decide between warehouse storage and self-storage, consider this guide to help make the best decision for you. Keep in mind the accessibility of self-storage as well as the protection, climate-control, and ease of warehouse storage.