Quick Read
Yolo Transfer Moving & Storage frees you from the stress of wondering if your belongings are safe because with Yolo they are!. We offer services that help you feel at ease on your move. Services like:
Packing and Unpacking
Specialty Moving such as Senior Moving. Antique Moving and More!
 We Move Homes, Offices and even Dorm rooms
Provide Warehouse storage
We move your belongings with ease all while providing you with the best service possible. Here's something to remember about Yolo:
Fully-licensed (CAL-T 189819)
Fully insured (General liability/Workman's comp)
Trusted for Almost 50 Years
Free Quote
Finding a mover is so hard but Yolo Transfer Moving & Storage makes it easy. For a free
Moving Quote
fill out this form and if you wish to speak with a friendly Yolo representative call
(530) 668-1007
.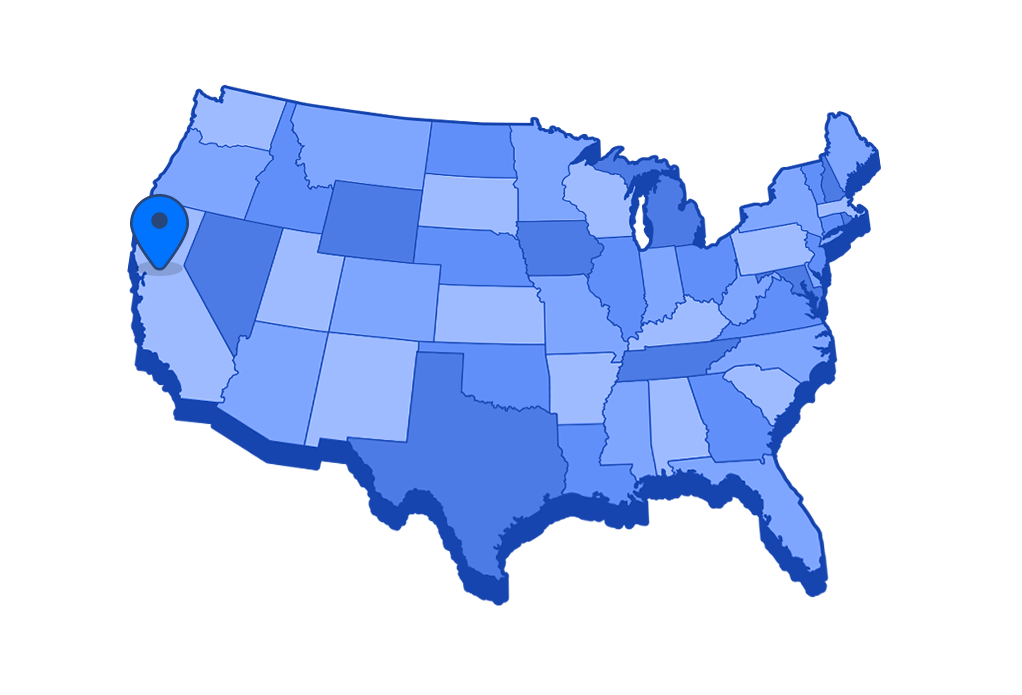 Long Distance Movers
We pride ourselves on honest work and timely results. This is what makes Yolo so easy. By contributing to the fight against hunger by helping those running in the Run to Feed the Hungry event, we show our passion for our community. Our dedication to benefitting our community and making life easier for those who suffer from hunger echoes our work ethic of making moving easier for you. We offer a number of services to get you on your way in an efficient manner.
Yolo Transfer Moving & Storage has moved the Sacramento area since 1973.
Long Distance Moving Types
Moving to somewhere unfamiliar is always a struggle. We take the struggle and make it easy with our streamlined service that provides easy solutions to your moving problems. We do this by helping move your home, office or dorm room using some of our efficient services:
Specialty Moves: We are specialty moving experts whose professionalism and attention to detail means your antiques won't get damaged or destroyed. We follow this up with our skills at moving heavy objects like those pesky cabinets or gun safes. This efficiency allows us to offer you the best experience possible.
Office Moves: Moving into a new space can be both exciting and terrifying but with Yolo, we make it easy. We help you move without hurting the flow of work and we provide reliable and efficient service to get out of your old space and into your new one. Once you are finally in that new space, we help you get settled.
California In-State moves: Moving to new places is hard in this day and age but Yolo makes it easier with long-distance in-state moves. Yolo helps you move anywhere in the state and has secure warehouse storage facilities for your belongings. A long-distance move can be a challenge but that's why Yolo is always here to help. Thinking of using us for your move? Give us a call or use our Moving Quote form for a free estimate on your move.
Plan your long-distance move
Our services include:
Storage: Yolo's dedication to making moving easier for you doesn't stop with your move. We can store your items in a secure climate-controlled storage facility where your belongings will be monitored 24/7 providing you with the reassurance that your precious items are kept safe. We also offer residential and commercial storage opportunities to suit your move.
Fully-Licensed and Insured: Our movers are fully-licensed and insured movers give you the peace of mind to know that your belongings are well taken care of. Our mover's efficiency and dedication let you think about your destination, not your belongings.
Packing and Unpacking: Packing for a move can be a challenge but that's why Yolo's packing and unpacking services are right for you. We not only handle everything with care, but we then unpack everything when you get to your destination providing you with a sense of calm in the bustle of a big move.
Any services you need not on the list? Let us know by giving us a call at (530) 668-1007 or by filling out our Moving Quote Form for your free moving quote