Long-Distance Movers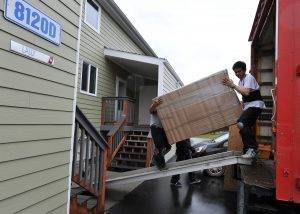 Yolo Transfer Moving and Storage provides long-distance moving services across the Sacramento Metropolitan area. If you're looking to move long-distance, there's no need to look any further than Yolo. We have years of experience in helping both individuals and families move long-distance.
Long-distance moves can be a huge adjustment for any individuals involved. Understandably, the move can be stressful, and at times, very overwhelming.
Yolo Transfer is here to provide a stress free moving process. Our moves are all customizable to fit your needs. Whatever you need to have moved, we can do it for you.
Your belongings are safe with Yolo Transfer Moving and Storage. We have storage facilities that are able to protect your most valuable items during your move. Whether you need your items looked after for a long time or a short time, Yolo has you covered.
We offer climate controlled storage, locked storage, and vehicle storage. All these types of storage facilities are available to you when you choose Yolo as your long-distance moving company.
Our climate controlled storage units are beneficial for storing items that are valuable or temperature-sensitive. The storage units are located indoors and on our property so we are the only ones who have the keys to get into the facility. You can rest assured that your belongings are safe with us.
We know the best practices when it comes to storing your special items. Certain items are better off laying in heat while others are better off in colder temperatures. Our moving and storage team members know what's best when it comes to storing your items.
Get the Best Moving Experience Possible with Yolo
Paired with excellent customer service, our moving team experts will be able to provide you with the best moving experience possible. We can provide different types of moving services, depending on what you need.
Our team can pack and unload your items as your needs require. The packing and loading services we provide are in your arsenal when you choose Yolo. As your long-distance movers,we will be able to get your items to their desired location, worry-free.
As an agent of Stevens Worldwide Van Lines, we have access to over 400 moving and storage agents across the US. The resources we have are unmatched by any moving company that is not an agent of Stevens across the United States. This is one of the many reasons why Yolo is considered the top company in the moving industry for Sacramento, California.
Interstate moving can prove to be incredibly difficult for individuals who do not have the necessary resources. When you choose Yolo, you gain access to all of our moving supplies and resources. We have all the necessary equipment to help make your move go as efficiently and as smoothly as possible.
The moving supplies we have on hand are high quality and will keep your items secure. Your belongings will be safe during the moving process so you don't have to worry. We can assure you that nothing will get damaged or lost during your move.
On the highly unlikely chance that an item of yours is lost or damaged during the move, we are fully licensed and insured. Meaning you don't have to pay a single cent for our mistake.
Cross Country Movers in Metropolitan Sacramento
Cross country moving is even more difficult. Fortunately, we have everything you need to get the job done right. There are a couple factors to be aware of when long-distance moving is involved.
For example, carving out a plan as soon as possible is always best. With Yolo, we can assign you a moving representative to help with the planning aspect of your move.
We help you take inventory of all the belongings you plan on taking with you during the move. This is done to ensure that nothing is lost at the end of the move, as well as making sure that nothing important is forgotten. As mentioned before, we have all the necessary packing boxes and moving supplies you need to get the job done right.
Moving your vehicle is also a factor to keep in mind when planning your long-distance move. Ideally, this is done at the early stages of your move. Your vehicle is one of the most important items you will be taking with you to your next location.
Vehicle storage is another thing to keep in mind when planning on moving your vehicle. We offer vehicle storage as your needs require. The storage spaces we offer are tightly locked and secure and no one will be able to take your car out of our storage facilities without your permission.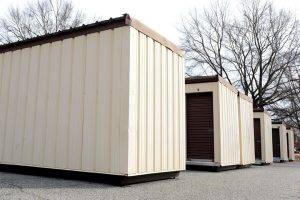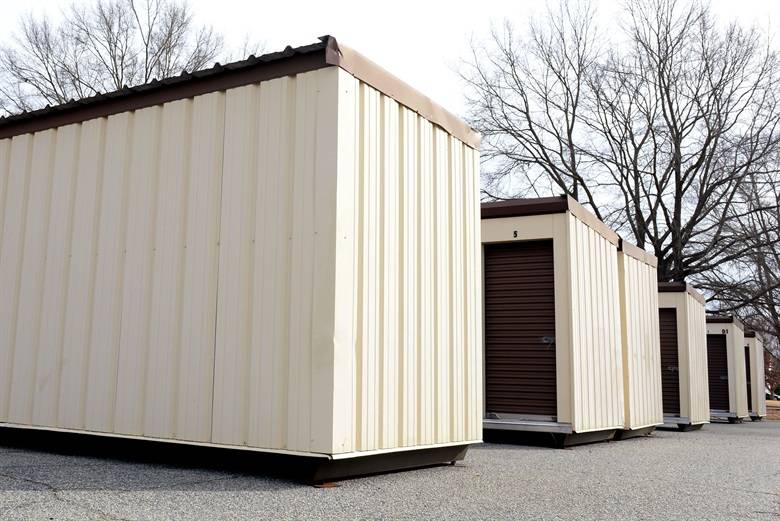 Our storage facilities are heavily surveilled to ensure your belongings are not stolen. This means our storage facilities are safer than your own garage due to the locks and security systems we have installed in our warehouse. Our climate-controlled warehouse helps with keeping your belongings at the safest temperature so nothing gets ruined during their time in storage.
Indoor Storage Units for Vehicles
Our storage units are indoors so you don't have to worry about leaving your larger items outside. Even your vehicle will be kept in a climate controlled storage facility located on our property. Padlocks and security systems are installed on these vehicle storage units as well.
To ensure you get the most out of your moving experience, start planning your move as soon as possible. When moving day finally arrives,the last thing you want to be is unprepared. Choosing Yolo Transfer Moving and Storage is probably the best decision you can make if you plan on moving to, or from, Yolo County and Metropolitan Sacramento.
Our packing and unpacking services are top of the line and performed very well. There's no need to worry about your items when you choose us as your long-distance movers. We also offer the best moving value you can find across the state of California.
Just remember, whether you're moving in or out of the California state lines, choose Yolo as your moving company. For a free moving estimate, fill out our online contact form. You can also call us at (530) 668-1007 if you have any questions or concerns regarding your upcoming move. We welcome your call.