Movers Woodland, CA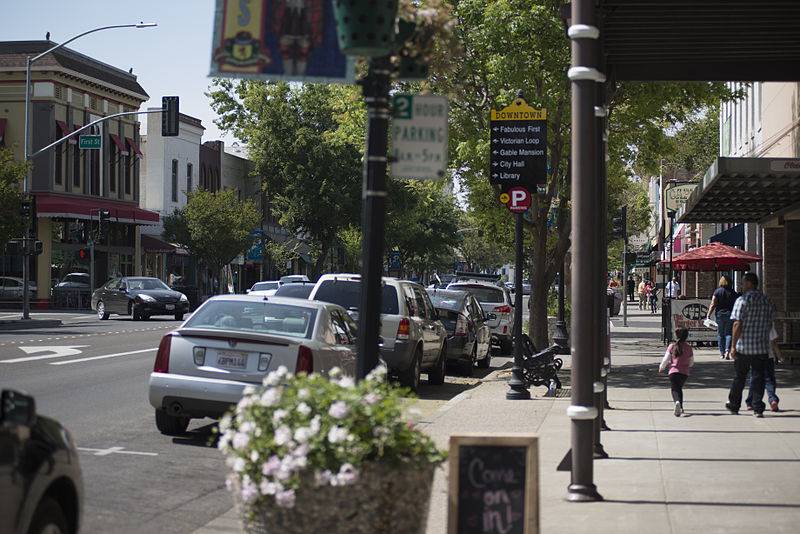 Quick Read
Whether you're moving to or out of Woodland, Yolo Transfer Moving & Storage are the local movers for you. Since 1973, we have been completing local moves with ease and efficiency. Whether you are looking for a residential move, business move or commercial move, we have the experience to fit you. We offer:
Flexible moving packages
Packing and unpacking services
Warehouse storage
For over 40 years, our customers have trusted us with their Woodland moves because we:
Believe in high-quality customer service
Commit to the promise of moving your belongings carefully and efficiently
Want to make each move for our customers as stress-free as possible
If you want to hire the best local moving company in Woodland, get a free quote from Yolo Transfer Moving & Storage, today. Fill out our free quote form or call us at (530) 668-1007.
Since 1973, our family owned and operated business has been providing trustworthy and organized moving and storage services for families just like yours.
We offer residential and commercial moving services including local, long distance and dorm room moving!
Our warehouse storage comes in handy for both long and short-term needs, and it comes equipped with climate-controlled features and security measures in place with 24/7 surveillance.
We also offer convenient packing and unpacking services for those that need a hand!
We are a Woodland-based moving and storage company dedicated to providing the high quality services and customer care you can expect from your friendly, local business.
Moving to Woodland, CA
Let's start with the basics: Woodland, CA is located in Yolo County and it has a population of 60,717. What about cost of living in Woodland, CA? The median income in Woodland, CA is $63,787 and the median home value is $294,614
Living in Woodland gives you a sense of community and a suburban feel. Many families and young professionals live in Woodland and residents tend to lean liberal. The public schools in Woodland are above average and there a variety of fun family-friendly things to do and great places to visit.
So let Yolo Transfer Moving & Storage welcome you to your new home, or office, in Woodland, CA!
Affordable Moving & Storage Services
Yolo Transfer Moving & Storage is the best option for your next home or office move to or from Woodland, CA. We've been serving families and businesses all around Sacramento since 1973. With our affordable prices, customized services and flexible schedules, we're ready and willing to help you with an exciting moving experience!
Moving down the road can be just as hectic as moving across state lines. With that in mind, let our professional movers and packers show you how much easier we can make your move.
Long-distance moves are no easy feat, but hiring movers who have your back will make your move a cake walk. We have access to over 400 agents coast to coast, so we're sure to have an agent wherever you choose to move.
Spend less time Googling "college movers near me", and more time moving with one! Let us take on the stress of moving while you manage your academic career. We understand the budget of a college student, so our goal is to move you affordably in a way that doesn't break the bank.
We have the perfect solutions to suit all your needs. Both short term and long-term storage solutions available. Our warehouse storage is both climate-controlled and secure and available to both residential and commercial moving projects.
Our packers are specifically trained to implement the best packing practices to keep your items secure while mitigating damages. Your items are our utmost priority and will be treated with great care and handling.
Trusted Woodland Movers Since 1973–To Us, It's Home!
Our full service moving and storage company is equipped to handle any size move whether it's local, long-distance or commercial. Our quick service and attention to detail is what separates us from the competition.
For more information on our moving and storage services, fill out our free online quote form, or call Yolo Transfer Moving & Storage today at (530) 668-1007.